Builders
●
Remodelers
●
Craftsmen
John Mason Construction, LLC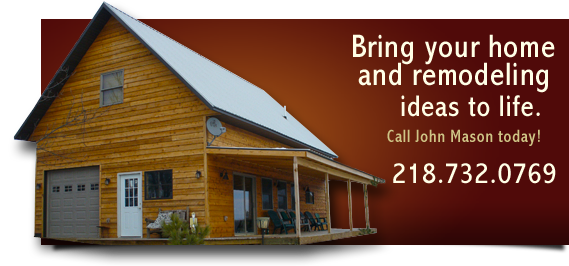 For Over 30 years, John Masn construction, LLC
has specialized in sideing, decks, patios, and windows in Park Rapids, MN and surrounding ares. All of our work is done based on a commitment to quality workmanship that you can afford. We can accommodate any and all home improvement, remodeling or handy man needs to expert results - no job is too large or too small.
Our Services
Siding
Decks
Patios
Windows
Garages
Additions
All types of remodeling
Custom homes
Business Highlights
Fully insured and licensed
References available
Quality workmanship
Competitive prices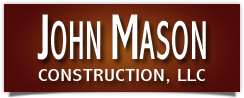 Park Rapids, MN
218.732.0769
masonjb80@Gmail.com
Contact John Mason Construction, LLC today at 218-732-0769 we return all phone calls!